"Lawyer, Tired Of Watching The Blind Leading The Blind, Offers 99.7934% Discount On His Website Legal Pages"
Recommended By Internationally-Acclaimed Motivational Speaker Brian Tracy: 
DO NOT DO ANY OF THE FOLLOWING UNTIL YOU APPLY THIS SIMPLE LEGAL SAFEGUARD:
1. Own A Live Website With Commercial (Or Even Recreational) Intent
2. Offer A SINGLE Product Or Service Online
3. Even ATTEMPT TO Build A List For Email Marketing
4. Or Generate Your FIRST BIT Of Internet Traffic
From The Desk Of Attorney J. Scott Talbert
Dear Friend,
Please pardon me for being so forthright with this question…
… but you wouldn't try to buy life insurance on a loved one AFTER they pass away, would you?
Of course you wouldn't!
So, PLEASE,
Get The Proper Legal Disclosures & Disclaimers
On Your Website BEFORE You Need Them…
… Or Risk Having To Send Me An Email Like Susan:
As Of Today You'll Never Have To Worry
About Ending Up Like Susan Facing A $30,000 Lawsuit…
… As Long As You Choose One Of The Following 2 Options,
BEFORE IT'S TOO LATE…
OPTION 1:
Write A Check For $1,500.00, Like This Guy Did:
OPTION 2:
"Plagiarize" The Website Legal Pages Written (& Personally Used) By An Attorney,
WITHOUT Having To Pay An Attorney… Like THIS Guy Did:

Plus $97/year annual license fee (includes free updates)
As Author Of The Wildly Popular
Solution Appreciated By Tim & THOUSANDS Worldwide,
Please Allow Me To Introduce:
Cut & Paste Website Legal Pages (Third Edition)
Okay, let's back up just a moment… I'd like to tell you a little about myself.
At the undergraduate and grad school levels I majored in Psychology & Theology. After scoring high on the Law School Admissions Test, I was awarded multiple full scholarships, including the Academic Merit Scholarship, and was selected as the Law School Chancellor's Scholar Award recipient.
Jay Sekulow and The American Center For Law & Justice paid me to travel Eastern Europe surveying the legal process in Romania, Turkey, and Greece. I also lived in Sofia, Bulgaria for 2 months while working on a case before the European Court of Human Rights.
Then, in Western Europe, I attended conferences in the U.K. and studied International Law in Strasbourg, France. It was there that Jay Sekulow reserved a seat for me at dinner with him, the law school dean, and John Ashcroft. We had quite the fervent, though respectable, debate!
Attorney J. Scott Talbert, pictured above beside
Former U.S. Attorney General John Ashcroft
All of that stuff was fun, but my real calling is legal drafting – contracts, business agreements, estate plans (wills & trusts), power of attorney, etc. I LOVE bringing to pass the legal documents that give birth to your desires, intentions, and expectations.
Indeed, today's order of business is so drop-dead serious that I don't want to waste any more of your time talking about my extensive educational background, awards, honors, accolades & other things that don't much matter.
To be fair, however, (even though your average bozo isn't attending parties at the European Centre for Law & Justice with John Ashcroft & foreign dignitaries) I want you to feel free to CLICK HERE FOR CREDENTIALS (opens in new tab/window… so you won't lose your place here!) if you want to take a peek at more credentials – including my law school transcript revealing every grade I earned in every class!
Far From Settling For Second-Hand Access
To A Mere Textbook-Taught Attorney…
You're Tapping The Vein On Lawyer-Grade Security
To Protect Your Sites, Just As They Protect
Nearly 400 Of My Own!
See, the key here is that I'm not just an attorney who participated in Law Review, finished in the top 4% of my class, and passed the bar exam with such a high score I was exempted from taking part of the bar exam in a neighboring state.
My first website for Internet marketing purposes was launched back in 1999!
And when I went full time with my internet & business consulting endeavors in 2009, one of my main projects was a private blog network of over 200 sites in the financial niche.
Being a lawyer, I simply drafted for myself all the proper  disclaimers & disclosures ANYONE having ANY web real estate should have.
It's just too easy to cover yourself with proper website legal pages, so surely everybody else does the same… right?
Boy was I ever WRONG!
QUESTION: Are You Committing Copyright Infringement
By Copying A Copyright Policy From Some Other Website?
I sure hope you're not doing that!
Imagine trying to explain that you were attempting to invoke Copyright Laws to protect your material… by violating those very same Copyright Laws and stealing some third party's material by "lifting" their copyright notice!
Much to my dismay, I began to notice other websites… and I was ALARMED – it was truly the "blind leading the blind!"
Many sites were recklessly "freestyling" it – without so much as a Privacy Policy… presumably hoping they'd fly under the radar.
The legal violations were so flagrant, I honestly wondered if people even knew about their legal responsibility to keep their websites compliant with laws and policies, such as those set forth by the Federal Trade Commission (FTC).
And when I did see some half-hearted attempt at putting a Disclaimer or Terms Of Service page on their website, I had to do a double-take when I came across lines like this:
"When you visit our website, the IP address used to access our website will be stored, as will the date and time of your visit."
"We used an email confirmation process that employs a double opt-in procedure to protect you."
"While none of your individual personal information is used in isolation, aggregate data from our website statistics may be used for marketing purposes."
"In accordance with our terms of service, minors under the age of 18 are not allowed to use our website without parental consent."
"We make every reasonable effort to make sure our affiliates comply with our policies and represent our products and services appropriately."
Sometimes You Just Don't Know What You Don't Know!
See, if you're like a lot of people I talk to, you might just read those 5 examples and have a difficult time spotting the problem.
In fact, if I hadn't told you these were fatally-flawed (indeed, dangerous) statements, chances are you'd have been tempted to "borrow" these for your own use – after all, they "look" fine, don't they?
But even if you see a problem, I bet you wouldn't really know how to draft an air-tight alternative, would you?
Honestly, then, don't you think it's worth a few bucks to pick up an inexpensive "insurance policy" (at cut-rate prices, really) and just leave the detail-oriented, anal-retentive, obsessive-compulsive stuff to me?
So I Have A Shortcut That Can Save You Time & Money…
Leveraging The Quickest, Easiest, Most Cost-Effective
Way To Obtain The Legal Compliance You SHOULD
Have Had BEFORE You Ever Even Published Your Website!
Each Website Legal Page in 3 formats for your convenience:
Adobe PDF File

Microsoft Word File

Text (.txt) File
Plug-n-Play with true Cut & Paste Simplicity!

New & seemingly never-ending regulations will prompt the FTC to make an example of some folks. They will prosecute some marketers and business website owners to scare the masses into good behavior.
If you've been wondering if "borrowing" a Copyright Notice is itself a form of Copyright infringement (or that possibility never even crossed your mind!), now's the time to take proper precautions to protect you and your business (without worrying if your anti-lawsuit efforts are actually making you a litigation magnet)…
You will receive not 7, but EIGHT, Cut & Paste Website Legal Pages in PDF, Microsoft Word, and TXT formats. These feature less "passive voice" and more "plain language" phrasing (which I was doing long before Google got its act together – more on that in a moment):
Anti-Spam Policy
Copyright Notice
Disclaimer: multi-discipline professional disclaimers
DMCA Compliance
Federal Trade Commission Compliance: a proprietary FTC page ready to accommodate March guidelines
Privacy Policy: Google & DoubleClick DART, etc.
Terms of Service & Conditions of Use: with inter- & intra-page redundancy, Contra Preferentum provision, reservation of rights, exclusive social media admonition (been following the Facebook lawsuits?)
Social Media Disclaimer: BRAND NEW! Building on the generalized warning (social media admonition) in the TOS & COU doc above, there's now a more full-bodied caution to website visitors. I predict there will ongoing & escalating issues (which ultimately end up in court) over social media. The LAST thing we want is for someone to say we didn't exercise due care in casting a warning before engaging ANY social media or similar interface on our sites. YOU SAW IT HERE FIRST!
Non-U.S. IM'ers doing ANY business in the U.S. should protect their sites this way
And ANY Website That
DISPLAYS
In America Should Have Website Legal Pages!
If you have any websites hosted in the United States… or any websites viewed by folks in the United States, you ought to have a plan for complying with U.S. Federal laws.  If the IRS goes after U.S. citizens who don't even live in America, please don't think the FTC ("feds") are intimidated by country borders.
FREE 3rd EDITION UPDATE:
Now You Can Fully Fortify Your Internet Business Activity With
The Addition Of My New Commercial Email Notice Protection!
These days, who isn't leveraging the powerful marketing potential of email marketing?
Whether you're sending regular newsletters, broadcasting periodic bursts of useful content, doing affiliate marketing on a regular basis, just providing product updates, or just simply casually sharing ideas about beneficial services or useful items… chances are near 100% your email has a commercial intent.
Even if it doesn't, I'm willing to bet your email could be construed as having commercial intent.
Take no chances and stack the deck in your favor with my Commercial Email Notice Protection – the best 137 words you can include in email sent to ANYONE other than your mom!
Unless You're 100% Positive Your Website Will Never Display In The United States, 

And Your Emails Will Never Be Viewed In America

, Why Not Get Peace Of Mind Like Bernie?
"I Wanted To Thank You Personally For Putting Such A Great Product Together"
Speaking Of Peace Of Mind…
Who Needs Well-Manicured "Testimonials,"
When You're Getting Genuine,
Unsolicited Comments Like These From Tracey?

"…thanks for such an awesome product."
"…the best purchase I have made in a long time."
"I am really impressed…"
"…for the price I paid it was nothing compared with peace of mind."
Fortunately, these Website Legal Pages have been just what the doctor ordered for so many people, that I can let others do the talking rather than me just sounding off.
Check out this satisfied customer, who I really appreciated hearing from (since it's human nature to more easily take time to complain than compliment):

There's Nothing Like Having Your Website Legal Pages Used On Websites Created On Capitol Hill:
"…one of the most valuable WSOs I have ever seen…"
"There are very few WSOs that are really worth their weight in gold, and yours is one!"
"…a quality product."
"I am actually thinking of using your forms… on the Hill."

Even my JV Partners who helped me share this offer with the world have had some really kind things to say:
Rather than bore you to tears with one unsolicited testimonial after another, I'll keep a snappy pace since this is such a short-term offer.
If you would like to read what a truckload of others have to say, I've prepared a special page for you.
CLICK HERE FOR TESTIMONIALS if you'd like to see more actual communication from customers, affiliates, JV Partners, other attorneys, and even customers wanting to become affiliates so they can share this cost-effective solution with others (page will open in a new tab/window… so you won't lose your place here!).
Though All These Testimonials Are Certainly Great,
You Can Actually Just Form YOUR OWN Opinion,
Since You're Really Not Even Deciding Today
Don't get me wrong, all the unsolicited compliments from customers, affiliates, business consultants, other lawyers, and so on should go a very, very long way towards establishing all the "social proof" you could ever need.
But, since I SHOULDER ALL THE RISK, the best part is that you really don't have to make any commitments today!
In fact, with my 60-Day, No Questions Asked Money-Back Guarantee, you can essentially try before you buy.
My 60 Day 100% Money Back Guarantee
Snap up my
Cut & Paste Website Legal Pages
, which have helped
THOUSANDS
of website owners like you get their legal house in order, and see for yourself. If you think you can do a better job yourself, change your mind and want to steal questionable docs off another website after all, believe you can find a decent attorney to create custom docs for less money… or
ANY REASON
at all – & I'll refund your money. 
Fair enough?
So I've Assumed All The Risk…
Allowing You To Snap This Up In Confidence

Plus $97/year annual license fee (includes free updates)
I'm Going To Pile On A Few Bonuses… Any 1 Of Which Is Alone Worth The Price Of Admission:
BONUS 1:
Limited Liability?
Principles based on U.S. law & analogous to other countries' similar business entities (KG, SRL, LLP, BV)

Recently, a State Supreme Court sided with the FTC and forced LLC members to surrender their interests in their LLC to satisfy a 10 MILLION DOLLAR judgment… prompting me to write in the above book:"This highlights a disturbing trend that can prove lethal to the businesses of online marketers using an LLC with the

false sense of security

that they are safe from their business and the business is safe from them."


And on December 8, 2011, a U.S. District Court awarded $2,500,000 in damages when the judgment was entered against a blogger found guilty of defamation… prompting a blog comment author to write:



Comment #19 by "CaptainKrunch" Wed. Dec. 7, 2011, http;//www.freerepublic.com/focus/fnews/2817528/posts

BUT – This blog commenter is

DEAD WRONG

.
Find out why it

IS

a BAD IDEA in:
"Limited Liability? Why I'll Never Own An LLC For Internet Marketing… EVER!"
BONUS 2 (Speaking Of Business & Estate Planning): NEW For Version 3…
Why Passing The Bar Exam May Not Be Enough
This blistering report provides inside information into both law school and the State bar exam, so consumers can understand that not all attorneys are created equal.  Moreover, folks can realize that the broad law license allows someone who's never even taken an estate planning class, or perhaps ever drafted a will, to design your estate plan.  After peeking behind the curtain to see how the sausage is made, you'll no doubt see the importance of THOROUGHLY screening potential attorneys.
Why Passing The Bar Exam May Not Be Enough
"…exactly why I STILL get freaked out
periodically about . . . everything!
"
"Boy, how powerful!  I want [my husband] to read it, b/c I can't articulate exactly why I STILL get freaked out periodically about … everything! … now & then nearly as well as you have in this book."– (name withheld to protect this person from being penalized for their honesty)
BONUS 3:
8 Questions You Must Ask Any Estate Planning Attorney… And 3 More You Should Strongly Consider!
Upon reading "Why Passing the Bar Exam May Not Be Enough" and realizing that you must be very selective and careful in choosing an attorney, after parsing "8 Questions…" you'll be armed to the teeth to help you effectively screen attorneys by knowing the right questions to ask.  "Why Passing the Bar…" won't be nearly as disturbing after you'll indubitably know how to "test the waters."  Bust out these questions like a pro and you'll be down to brass tacks in no time.
8 Questions You Must Ask Any Estate Planning Attorney... And 3 More You Should Strongly Consider!
"Not asking Question 7 caused us the most trouble.
Or maybe it was Question 8, because we didn't
think that was handled right either."
"The information Scott provides is a great help. It can be so overwhelming, and you can get lost in the planning process. But these questions are really an unbelievable help. We recommend them to everyone. We certainly wish we had used them. I never thought to ask Question 6, but I wish I would have asked #4. Not asking Question 7 caused us the most trouble. Or maybe it was Question 8, because we didn't think that was handled right either."– Tsjerk & Tiete Lycklama, Farmer & Homemaker
To recap, here is a summary of everything you'll receive today for this paltry investment…
All 8 of my Cut & Paste Website Legal Pages:
Anti-Spam Policy
Copyright Notice
Disclaimer
DMCA Compliance
Federal Trade Commission Compliance
Privacy Policy
Terms of Service & Conditions of Use
Social Media Disclaimer
FREE UPGRADE: With this Limited Time Special Offer, the Website Legal Pages Single-Site License is being upgraded to an UNLIMITED personal use license (use on ALL of your personal websites)
NEW (3rd Ed. Exclusive) – Commercial Email Notice Protection
BONUS #1 – Limited Liability? Why I'll Never Own An LLC For Internet Marketing… EVER!
BONUS #2 – Consumer Briefing Advisory Report: Why Passing The Bar Exam May Not Be Enough
BONUS #3 – Call To Action Series – Volume 2: 8 Questions You Must Ask Any Estate Planning Attorney… And 3 More You Should Strongly Consider!
LAST MINUTE FREEBIE – Complimentary Airline Ticket Rebate Certificate (Save Up To $100, On Me!)
Like Thousands Before You,
Seize This Opportunity
To Get The Bulls-Eye Off YOUR Back!
WARNING: This Limited-Time, Exclusive Offer
May End Abruptly At Any Time Without Notice
In the interest of full disclosure, this offer could end at any moment (especially at this price).
When my Website Legal Pages offer has been pulled in the past, it's triggered an onslaught of emails and private messages from people who only wished they could get their hands on it.
As they say, "You snooze, you lose," and you're welcome to CLICK HERE FOR A SAMPLING OF FOLKS WHO WROTE TO ME BEGGING TO GET THE CUT & PASTE WEBSITE LEGAL PAGES.
Generally speaking, each time the offer is withdrawn from the public, it results in a price increase – if not updates, revisions, additions… and overall enhanced value for you the customer.
So, lock in this special pricing today and secure your right to all future updates for free.
Otherwise, if you wait a moment longer, you might end up with regret… like these folks: https://websitelegalpages.com/you-snooze-you-lose/
Be blessed & take care,
J. Scott Talbert, J.D., B.A (Psychology), Ph.D. (ABD), B.A. (Theology)
… and the new addition:
P.S. –
Oh, Before I Go, I Owe It To You
To Help You Appreciate The Gravity Of The Matter…
Since Even Google Wasn't Willing
To Roll The Dice With The Government:
Remember using any type of Google-related services and getting notices that Google was changing & consolidating tons of its legal docs?
I remember chatting with one of my customers about how ironic it was that Google was rolling out major updates to it legal pages just about a month after I first offered my Cut & Paste Website Legal Pages to the public.
Now, I'm not suggesting Google stole my idea (although maybe they could have!), but rather than they were following the solid counsel of some of the top attorneys in the nation and getting their legal ducks in a row prior to the roll-out of Federal Trade Commission updated guidelines.
And, front & center on this effort was not only maintaining legal compliance with their website and businesses, but also an emphasis on actually using language end-users can understand.
Next thing you know, after the federal mandates & Google updates hit, their advisory notices shifted language from "We're getting rid of over 60 different Privacy Policies…" to "We recently got rid of over 60 different privacy policies…"
While Google Was Getting Geared Up,
Did This Legal Responsibility Even Register On Your Radar?
P.P.S. –
Unless You Are 100% Confident You're ALREADY Working With Airtight Website Legal Pages To Protect You From Your Business & Your Business From You, PLEASE DELETE YOUR WEBSITE BEFORE YOU GO TO BED… (It's The Safest Thing To Do, Look What Happened To Me):
If you've made it this far without pulling the trigger because you've skated on thin ice this far & not fallen through, let's get real personal here in the off chance that you question if this type of threat is real and could possibly happen to you. Earlier I shared the story of Susan, a client who bought the Website Legal Pages after disaster struck.  That's like getting health insurance after a major surgery.  It'll be there for next time… but doesn't do you a lot of good now. Having shown you what it's like to be in Susan's shoes when you get caught with your pants down, let's flip this thing around and I'll show you just how nice it can be to have your ducks in a row when the hammer falls and "apparent" danger comes home to roost. Check out this express air mail package I received from Switzerland over a supposed Copyright/DMCA violation.
There's one thing you need to understand: Not doing anything wrong is NOT enough these days. See, ANYbody can sue ANYone for ANYthing at ANYtime. For some, receiving arbitration papers from the World Intellectual Property Organization in Geneva could mean fear… if not a financial guillotine.
Not for me. With my Website Legal Pages, including my DMCA Compliance Webpage, I never gave it a second thought. Instead, I left the country on vacation and took my wife to Israel & Jordan for two weeks… as if I had received nothing more than the sales flyer for the local grocery store in the mail! Here I am in the West Bank at Qumran, where the Dead Sea Scrolls were found:
P.P.P.S. –
If you're still reading and made it all the way to the end of this page, I may not be able to help.
But if you simply want to ensure I'm worth my weight in salt, remember I've made it drop-dead simple for you to figure out who's who in the zoo by putting me "under the microscope" so you can make an honest determination as to whether you're better off with Website Legal Pages drafted & used by me… or the half-cocked concoction you got from somebody who got it from somebody who took it from somebody else who tried to write it themselves without the first inkling of compliance requirements or ounce of legal training.  Take your time and learn more about me than you care to know (check out my law school "report card", etc.).
Simply click the following link to open a new tab/window (and keep this page open):
https://websitelegalpages.com/under-the-microscope/
And, remember, if you are a fan of social proof & enjoy customer reviews, keep in mind that I don't even have to ask for testimonials regarding my Website Legal Pages.  People take time out of their busy day simply to say "thanks."  See for yourself!
Simply click the following link to open a new tab/window (and keep this page open):
https://websitelegalpages.com/testimonials/
But, as much as I want you to do your due diligence til the proverbial cows come home, bear in mind that all of this information about my professional credentials and feedback from others who love me & my products really hits the point of diminishing returns.  And I know that some people won't buy a $20 bill for ten bucks.  So I don't pretend to be a panacea… and, strange as it is to imagine, I don't expect everyone to join with me in this drop-dead simple solution to a very big legal problem you face by simply having a website or sending an email with commercial intent.  All I can do is queue you up to make an intelligent decision & decide if it's worth hanging onto a few bucks and "winging it" on your own while assuming the risk.  That said, I imagine it's only fair at this point to ask for a simple "yes" or "no."  Waiting only puts you at risk of "should've, could've, would've."  Please don't have me add your email to the list of those who for begging for this level of high-grade, yet cost-effective, protection.
Simply click the following link to open a new tab/window (and keep this page open):
https://websitelegalpages.com/you-snooze-you-lose/
Follow The Lead Of Thousands Before You: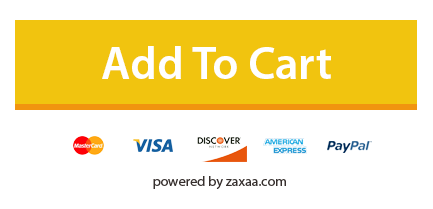 I am AN attorney, not YOUR attorney.  If you think you need a lawyer to represent you in your personal, individual business matters, please feel free to hire one.  You using the Website Legal Pages that I use to keep my nose clean does NOT create an attorney-client relationship, and you assume the same risk that I do in using them.  The reference to "Google" does not imply any relationship with Google, and neither does it suggest Google has reviewed any statement pertaining to Google.  It's merely a statement of historical fact that Google made noteworthy changes to their policies, and went to great lengths to draw user attention to those changes, at a contemporaneously consistent moment in time that signaled the new FTC changes.  Coincidence?  I think not.  So, if Google made some changes… what about you?